My name is Diana Elizabeth. I'm a photographer, writer, graphic designer and model who had memorable days reporting from the LA red carpet for E! Online. I love sharing my life as a creative professional and the things that I discover along the way - with camera in hand.
My husband and I live in a restored 1952 red brick home that sits on a former citrus grove in Phoenix. I love traveling, home improvement projects, sewing, and gardening. This is a glimpse into my life and work.

Get In Touch
Our Phoenix Backyard Reception
And now, our Phoenix reception we had at the house!
I must say that nearly most of these shots were taken by my second shooter and friend Amy Gallagher – she is my right hand gal who I trust wholeheartedly to nail shots and deliver!  I am so thrilled she came and wanted to capture some images – I just edited the best that I love!
I hope you enjoy these images that capture our backyard reception!  Thank you to Cyd of The Sweetest Occasion for featuring our reception here.
Venue: Private backyard / Photographer: Amy Gallagher / Event Designer: la Ricki / Desserts: Butter & Me / Catering: Pita Jungle / Bride's dress: Spun Sugar Shift dress by BHLDN / Tent Fabric: SAS Fabrics / Outdoor Bowling: Pottery Barn
Diana Elizabeth had a great time with friends and can't wait to do it all over again in May – only this time in Champaign Illinois!
Hi there! I'm Diana Elizabeth, named after Princess Diana and Queen Elizabeth. I'm a photographer, writer, model and wife - and follower of Christ.
Book A Session
Whether you are a current client, potential client, or a lovely fan of my work, I'd love to make a connection with you! Let's make friends through some of my social stomping grounds.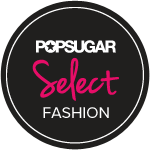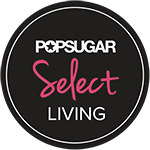 Disclosure: This blog is part of several affiliate programs. This means if you click on a link and make a purchase from an affiliate site, I may make a commission from that purchase. All products gifted are disclosed with c/o and only accepted if I feel it is a good fit for my content and lifestyle. All opinions are my own and sponsored posts will be noted as such.
@DIANAELIZABETH_ ON INSTAGRAM