My name is Diana Elizabeth. I'm a photographer, writer, graphic designer and model who had memorable days reporting from the LA red carpet for E! Online. I love sharing my life as a creative professional and the things that I discover along the way - with camera in hand.
My husband and I live in a restored 1952 red brick home that sits on a former citrus grove in Phoenix. I love traveling, home improvement projects, sewing, and gardening. This is a glimpse into my life and work.

Get In Touch
DIY: Crochet Doily Bike Seat
I was on Pinterest and came across a crochet bike seat cover (here) which made me tempted to take off my bike seat and bring it home to my mom for her to make me a similar cover since she can do all things.   But I realized I had a plastic bin called "Doilies" in storage, made of a nice collection over the year for our backyard reception.  I decided to use some of my favorite colorful pieces to cover this white bike seat I bought at Target.
Tools
Bike seat (similar)
Crochet yarn (white or neutral, whatever your color preference to match doilies)
Rubber bands
Step 1
Find doilies you like and rubber band them in the shape.  That way when you crochet, they stay put.  You can see my crochet work, it's the off white color.  I have no pattern and no method to my madness other than a mission to attach my doilies together.
Click here for a crochet beginner video.
Step 2
Loop through any part you can, just back and forth.  The main part is in the middle and you'll eventually stretch the crochet to each other under the bike seat. (You don't have to be all fancy under the seat, no one will see).
Bonus!  I found a long doily and decided to turn it into a little bag.  Grabbed some floral scrap fabric and sewed an envelope lining and sewed the lining to the doily.  I used pinking shears since my serger needs to be serviced. Guess I used it too much.
Step 3
I clipped off some of the flowers since I don't think it'd feel comfortable sitting on them and attached them to the sides.
It's time to go cruising!  Maybe if I crochet my bike helmet that would be more wearable.  Or maybe I'd look crazy…
Diana Elizabeth has a mirror not for other bikes but to check her lip gloss.  She calls her mirror the "lip gloss checker."
Hi there! I'm Diana Elizabeth, named after Princess Diana and Queen Elizabeth. I'm a photographer, writer, model and wife - and follower of Christ.
Book A Session
Whether you are a current client, potential client, or a lovely fan of my work, I'd love to make a connection with you! Let's make friends through some of my social stomping grounds.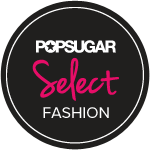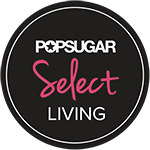 Disclosure: This blog is part of several affiliate programs. This means if you click on a link and make a purchase from an affiliate site, I may make a commission from that purchase. All products gifted are disclosed with c/o and only accepted if I feel it is a good fit for my content and lifestyle. All opinions are my own and sponsored posts will be noted as such.
@DIANAELIZABETH_ ON INSTAGRAM