My name is Diana Elizabeth. I'm a photographer, writer, graphic designer and model who had memorable days reporting from the LA red carpet for E! Online. I love sharing my life as a creative professional and the things that I discover along the way - with camera in hand.
My husband and I live in a restored 1952 red brick home that sits on a former citrus grove in Phoenix. I love traveling, home improvement projects, sewing, and gardening. This is a glimpse into my life and work.

Get In Touch
If you'd like, drop me an email at diana@dianaelizabeth.com, or through this form.  Thank you for visiting!
Photography
I am a Phoenix-based photographer and specialize in personalized and uniquely styled portrait sessions as well as corporate and acting headshots. The ideal location, props, and assistance with wardrobe ensures that each session I photograph is truly one of a kind.  My portrait rates begin at $800, associate photographer rates begin at $450.
Brand Collaboration
I love working with brands I believe in. If you are interested in collaborating with a sponsored post or a product review, please message me or fill out the form below. For pricing information, or to buy a side bar ad, click the sponsor info button below. Google PR: 4
For Photographers
I offer business mentorship and pre-recorded workshops.
Hi there! I'm Diana Elizabeth, named after Princess Diana and Queen Elizabeth. I'm a photographer, writer, model and wife - and follower of Christ.
Book A Session
Whether you are a current client, potential client, or a lovely fan of my work, I'd love to make a connection with you! Let's make friends through some of my social stomping grounds.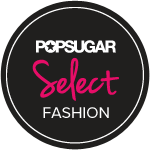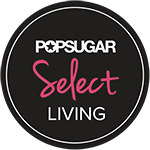 Disclosure: This blog is part of several affiliate programs. This means if you click on a link and make a purchase from an affiliate site, I may make a commission from that purchase. All products gifted are disclosed with c/o and only accepted if I feel it is a good fit for my content and lifestyle. All opinions are my own and sponsored posts will be noted as such.
@DIANAELIZABETH_ ON INSTAGRAM