My name is Diana Elizabeth. I'm a photographer, writer, graphic designer and model who had memorable days reporting from the LA red carpet for E! Online. I love sharing my life as a creative professional and the things that I discover along the way - with camera in hand.
My husband and I live in a restored 1952 red brick home that sits on a former citrus grove in Phoenix. I enjoy traveling, home improvement projects, and gardening. This is a glimpse into my life and work.

Get In Touch
How to add automatic Copyright info
Steps
In Lightroom, make sure you are under the "Library" panel.
Select "Metadata"
Select "Edit Metadata Presets"
Scroll down to IPTC Copyright section and enter your studio name.  For me, I did the copyright symbol as (c) but you can decide whatever you want.  You can also enter usage rights if you wish.  I prefer to just have my studio name.
Save your preset (name it) so it will apply to all your images you export from Lightroom.  Mine is called Untitled, er, so nice.
This isn't necessary for hobbyist photographers.  I know some photographers want to ensure they get credited properly by their clients.  Some don't mind (like myself) but when I submit images to blogs or publications and they can often lose track of who has sent what – and not all images I send have my name as the file name, this helps tremendously.
Diana Elizabeth says if you're wondering who this pretty photographer is, it's Lyndsey Sullivan! 
For Photographers, Photography
The Lady of the Blog
Hi there! I'm Diana Elizabeth, named after Princess Diana and Queen Elizabeth. I'm a creative professional, wife - and follower of Christ.
Book A Session
Socially Connect
Whether you are a current client, potential client, or a lovely fan of my work, I'd love to make a connection with you! Let's make friends through some of my social stomping grounds.
Archives
To view a full set of my archived blog posts,
please navigate below!
Newsletter Sign-up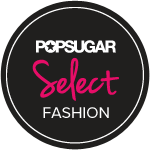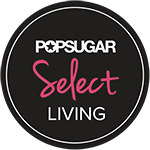 Disclosure: I appreciate your visit and want you to know this blog is part of several affiliate programs. This means if you click on a link and make a purchase from an affiliate site, I may make a commission from that purchase. I appreciate you supporting my ability to create content. All products gifted are disclosed with c/o and only accepted if I feel it is a good fit for my content and lifestyle. All opinions are my own and sponsored posts will be noted as such.
@DIANAELIZABETH_ ON INSTAGRAM