My name is Diana Elizabeth. I'm a photographer, writer, graphic designer and model who had memorable days reporting from the LA red carpet for E! Online. I love sharing my life as a creative professional and the things that I discover along the way - with camera in hand.
My husband and I live in a restored 1952 red brick home that sits on a former citrus grove in Phoenix. I enjoy traveling, home improvement projects, and gardening. This is a glimpse into my life and work.

Get In Touch
Wednesday, February 13, 2013
Our Love Shoot
Happy Valentine's Day Eve!  Take a peek at our love shoot captured by my good friend Melissa Schollaert who lives here in Phoenix.  She shoots film and is so talented.  She did our session that was on our Christmas cards.
See what Mr. Wonderful and I look like in our own backyard.  Click here to see it.
I hope you all have a lovely Valentine's Day.
Photography: Melissa Schollaert / Makeup: Lizzy Marsh
Diana Elizabeth paid a nice visit to Brooks Brothers for Mr. Wonderful's Valentine's Day gift.  Ironically, that's what he's wearing in this photo above.
The Lady of the Blog
Hi there! I'm Diana Elizabeth, named after Princess Diana and Queen Elizabeth. I'm a creative professional, wife - and follower of Christ.
Book A Session
Socially Connect
Whether you are a current client, potential client, or a lovely fan of my work, I'd love to make a connection with you! Let's make friends through some of my social stomping grounds.
Archives
To view a full set of my archived blog posts,
please navigate below!
Newsletter Sign-up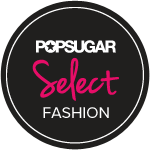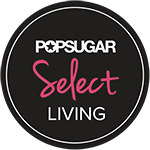 Disclosure: I appreciate your visit and want you to know this blog is part of several affiliate programs. This means if you click on a link and make a purchase from an affiliate site, I may make a commission from that purchase. I appreciate you supporting my ability to create content. All products gifted are disclosed with c/o and only accepted if I feel it is a good fit for my content and lifestyle. All opinions are my own and sponsored posts will be noted as such.
@DIANAELIZABETH_ ON INSTAGRAM