Lizzy + Chris Field Engagement
She's like my official makeup artist, Lizzy Marsh.  She knows my flaws, my "good side" and how I like my makeup.  She also knows how to beautify a majority of my brides.  I know many of my brides (once a bride, forever one of my brides) are excited to see this blog post of their makeup artist.
Lizzy and Chris knew each other in high school.  They are the best of friends, long time sweethearts and getting married in New York this upcoming summer in a small, intimate ceremony.
Having worked together on numerous occasions (which also meant I saw a lot of Chris and got to know him), Lizzy requested we use my best friend's farm in Buckeye, Arizona as a location spot.  So off we went to enjoy the open fields and country charm!
Lizzy and Chris I love you guys, thanks for being such great friends and I'm so happy for you both.
Oh, and take a peek at Lizzy's beautiful chocolate diamond engagement ring.  It's gorgeous!
To book Lizzy for your wedding or any of your makeup needs, visit her website.
Equipment used: Canon 5D Mark II / 50mm f/1.2L / 85 f/1.8EF / 35mm f/1.4 L
Diana Elizabeth highly suggests getting your makeup professionally done for any photoshoot you do, or anything that might be framed or seen for a long time.
Hi there! I'm Diana Elizabeth, named after Princess Diana and Queen Elizabeth. I'm a photographer, writer, model and wife - and follower of Christ.
Book A Session
Whether you are a current client, potential client, or a lovely fan of my work, I'd love to make a connection with you! Let's make friends through some of my social stomping grounds.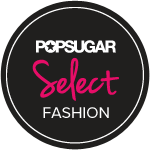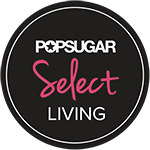 Disclosure: This blog is part of several affiliate programs. This means if you click on a link and make a purchase from an affiliate site, I may make a commission from that purchase. All products gifted are disclosed with c/o and only accepted if I feel it is a good fit for my content and lifestyle. All opinions are my own and sponsored posts will be noted as such.