My name is Diana Elizabeth. I'm a photographer, writer, graphic designer and model who had memorable days reporting from the LA red carpet for E! Online. I love sharing my life as a creative professional and the things that I discover along the way - with camera in hand.
My husband and I live in a restored 1952 red brick home that sits on a former citrus grove in Phoenix. I love traveling, home improvement projects, sewing, and gardening. This is a glimpse into my life and work.

Get In Touch
Juju's Tutus + Angela Saban
Yesterday I had one of the most amazing days in my photographic career.  Once I show you the images, I think you'll understand.  Thank you to the 13 other vendors who were a part of this amazing shoot that revolved around Juju's Tutus and designed by the amazingly talented wedding and event designer Angela Saban.  I am proud to call you my friends and I look so forward to working with each and every one of you again.
I will be sharing the images and vendor details soon.
Diana Elizabeth had an amazing time working with the most beautiful little girls!
Hi there! I'm Diana Elizabeth, named after Princess Diana and Queen Elizabeth. I'm a photographer, writer, model and wife - and follower of Christ.
Book A Session
Whether you are a current client, potential client, or a lovely fan of my work, I'd love to make a connection with you! Let's make friends through some of my social stomping grounds.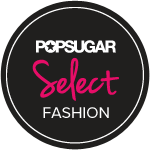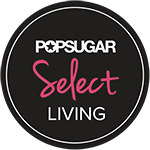 Disclosure: This blog is part of several affiliate programs. This means if you click on a link and make a purchase from an affiliate site, I may make a commission from that purchase. All products gifted are disclosed with c/o and only accepted if I feel it is a good fit for my content and lifestyle. All opinions are my own and sponsored posts will be noted as such.
@DIANAELIZABETH_ ON INSTAGRAM